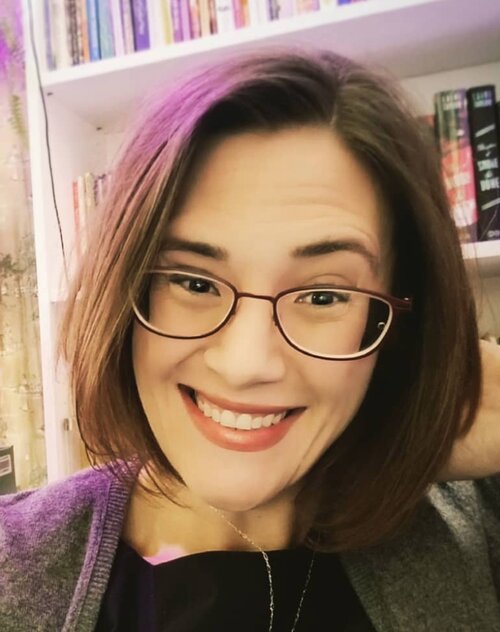 PhD Candidate-Literary Studies
Research Interests
Early Modern and Restoration Theater; Theater Historiography; Women's and Gender Studies; Transgender and Queer Studies; Adaptation Studies; Reception History; Performance Theory; Affect Theory
Education
M.A. English Literature, University of Illinois at Urbana-Champaign
B.A. English Literature, Wellesley College
Awards and Honors
Ruth Schurman Brookens Teaching Award
English Department Undergraduate Teaching Award
Courses Taught
Instructor of Record:
Informatics 303: Writing Across Media-Materiality, Performance, & Interactivity
English 218: Intro to Shakespeare-Shakespeare in Performance
English 204: Renaissance Lit & Culture-Rebirth, Transformation, & Legacy
English 109: Intro to Fiction-Literary Metamorphoses: Adapting Premodern Europe
English 218: Intro to Shakespeare-History & Culture
English 120: Intro to Science Fiction-Speculative Fiction
Rhetoric 105: Research and Writing
Teaching Assistant:
English 209: British Literature Survey-Beginnings to 1800
Additional Campus Affiliations
EGSA Library Committee
Early Modern Workshop
IPRH Theatre Table Reading Group
Graduate Employees' Organization IFT/AFT Local 6300
Shakespearean Dramaturgy; Twelfth Night, or What You Will, Director: Matthew Arbour, Illinois Theater
Recent Publications
"Shakespeare in Snippets: Ballads, Plays, and Performances of Remediation."

C

ollaboration with Lori Humphrey Newcomb, et al. Ballads and Performance: The Multi-Modal Theatricality of the Early Modern Stage, edited by Patricia Fumerton, EMC Imprint.
"Confessions of Richard Plantagenet: The Gift Theatre's Richard III," & "Improv[ed] Shakespeare: The iO Theatre's ISC."

Reviews. Shakespeare 400 Chicago: Reflections on a City's Celebration of Shakespeare.