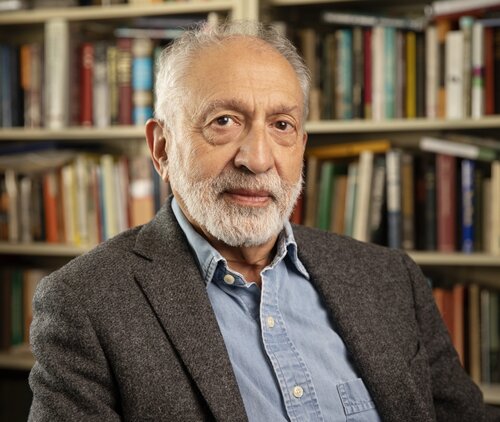 Contact Information
608 S. Wright Street
M/C 718
Urbana, IL 61801
Biography
Dennis Baron writes about the English language and the technologies of communication. In addition to his scholarly publications, he writes frequently on language and technology issues in the news, and his essays have appeared in the New York Times, the Washington Post, the Chicago Tribune, and many other papers; he is regularly consulted by journalists and has appeared on CNN, NPR, the BBC, the Voice of America, and the CBC -- he's discussed the changing English language with radio hosts ranging from Stephen Fry to Joan Rivers. He's interested in language and the law, has consulted in a number of legal cases, and served as lead author of "the Linguists' Brief," a grammatical and semantic analysis of the Second Amendment in the Supreme Court case District of Columbia v. Heller (2008). That amicus brief was cited in both the majority and minority opinions.
His latest book is "You can't always say what you want: The paradox of free speech" (Cambridge Univ Press, 2022), which puts today's attempts to limit free speech into a historical perspective. You might also enjoy "What's your pronoun? Beyond he and she" (Liveright 2020), a social, political, and legal history of English gender pronouns from the 18th century to the present. 
Research Interests
Work in progress:
"Shibboleth: Policing language from Babel to the internet."
My work explores intersections among language and gender; language and law; and language and technology. Along the way I look at topics like these:
The social and political history of gender pronouns
Corpus linguistics, public meaning, and the interpretation of the First and Second Amendment
How laws protect and prohibit speech and writing
English language history and structure
Language legislation and minority language rights
Technologies of communication
Language reform
Education
Ph.D., Univ. of Michigan (1971)
M.A., Columbia Univ. (1968)
B.A., Brandeis Univ. (1965)
Awards and Honors
John Simon Guggenheim Foundation Fellow
National Endowment for the Humanities Fellow
Fulbright Fellow (France)