Image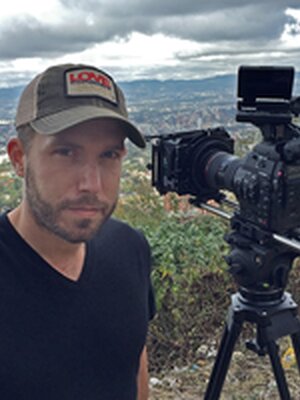 Ryan Suffern has worked on films of all kinds over the past 13 years, starting with the independent film community in Chicago, and later, serving as an assistant to Steven Spielberg. Ryan has worn many different hats as a filmmaker— be it writer, director, producer, or editor; and in 2006, he began his own production company, Suckatash Productions.
In addition to serving as his on-set assistant, Ryan has documented the filming of four Spielberg movies, and as a member of the Writers' Guild, he's written a feature screenplay on assignment for DreamWorks. Ryan has also produced and directed music videos and webseries for the likes of Paramount Pictures, Universal Music, V2 Records, and Beggar's Banquet.
In 2012, Ryan finished editing two award-winning documentary features; Right To Play, which Frank Marshall directed for ESPN Films, and Bidder 70, the tale of Tim DeChristopher's defiant act of civil disobedience. Ryan and Frank have teamed up again to produce a new short for ESPN Films' acclaimed 30 for 30 series, and Ryan has just recently finished directing his own documentary, called Running Blind.
An English major from the University of Illinois, Ryan lives in Los Angeles with his wife, Kim, and daughter, Pearl.