Image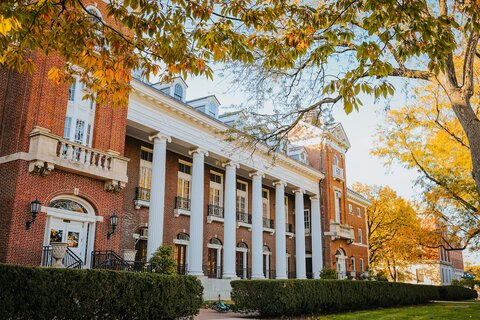 The College of Liberal Arts & Sciences awarded Corey van Landingham, Andrea Stevens, and Justine Murison of the Department of English with named scholar positions.  
The College of LAS announced 26 appointments recognizing professors for their contributions to education and research at the University of Illinois. 
Van Landingham was named a Lincoln Excellence for Assistant Professors (LEAP) Scholar, which is awarded to early career-faculty based on scholarly productivity and contributions to the educational mission of their departments and the College of LAS. She will retain the title for two years and receive $5,000 in discretionary research funding for each of those two years. 
Stevens was named a Lynn M. Martin Professorial Scholar, which honors exceptional women teachers. She will hold the title for three years and receive $10,000 in discretionary research funding in each of those three years. 
Murison was named an LAS Distinguished Professorial Scholar, which recognizes outstanding faculty members being considered for promotion from associate to full professor. She will hold the title for one academic year and receive $10,000 to support her research and teaching. 
The department extends its congratulations to these three professors who have been recognized for their achievements. For the full list of professors honored, see the College of LAS announcement.