Body
Image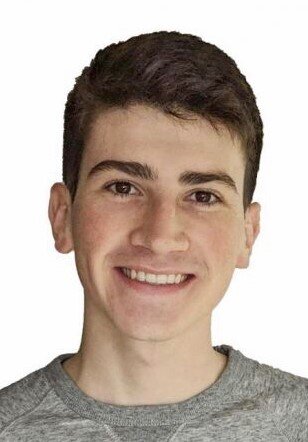 I am a junior from Mount Prospect, Illinois majoring in English and Political Science. As a senior in high school, my decision to major in English at Illinois was very clear. The great variety of courses offered and flexibility of requirements presented the perfect way to explore my interest in literature and refine my writing skills. I hope to take the analytical, argumentative and persuasive skills I have gained through my English courses and use them to pursue a career in civil litigation. Outside of the classroom, I am a writing tutor at the Writers Workshop. Earlier, I worked as Assistant Copy Chief at The Daily Illini and as a student lobbyist for Amnesty International and the Student Advocacy Coalition.                                 
Body
Image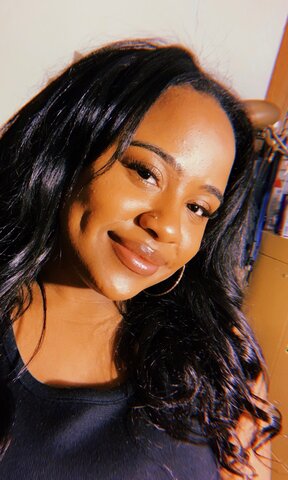 I am an English major with a Secondary Education minor. In addition, I'm in the process of completing endorsements in Social Science (History) and English as a Second Language (ESL). In high school, I had a teacher who made me realize that being a teacher was the most rewarding and selfless profession a person could have. Since then teaching has always been special to me. My goal is to be a teacher and then a Principal in a school in my community.
Aside from teaching, I have a strong passion for mentorship, advocacy, and the unity and sisterhood between women, especially between women of color. So, I love to get involved in activities and events that cater to communities of color such as festivals in Chicago. I plan to be a culturally competent and involved member of my community.
I am a 2017 Golden Apple Scholar. For the last two years, I have been a mentor to three undergraduate students here at the University of Illinois. Through these relationships, we are building professional, personal, and life-long connections. In addition, I have been recently elected Vice-President for my Golden Apple-Illini cohort. Also, I am the Volunteer coordinator for MAFE (Minority Association for Future Educators) here on campus.
Body
Image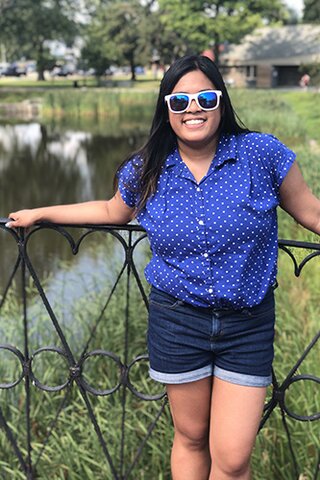 I am a senior in creative writing (minoring in informatics and statistics). When I came to UIUC, I was originally an actuarial science major, but when I realized that it wasn't the career path for me, I turned to the English department. Writing is a huge passion of mine; so, I decided to major in something I truly love while still developing a background in STEM fields that I enjoy (hence minoring in informatics and statistics). My instructor from RHET 105 (a freshman composition course) actually informed me of the creative writing minor, and I added the minor first before switching into the major two years later. Both creative writing and STEM have allowed me to become more well-read, write in a more concise manner when necessary, learn the basics of a couple of programming languages, and be well-rounded as a student. This fall semester, I am applying for graduation anticipating that I will incorporate both writing and STEM into one career path. I have decided to pursue graduate school after engaging in research in a Data Science REU (Research Experience for Undergraduates) program at another university over this past summer. Additionally, outside of academics, I am also an LAS Ambassador for the College of LAS, a Research Assistant at the iSchool (School of Information Sciences), and a Student Assistant at the International and Area Studies Library. And outside of that, I love to read for pleasure, crochet, and evidently write.
Body
Image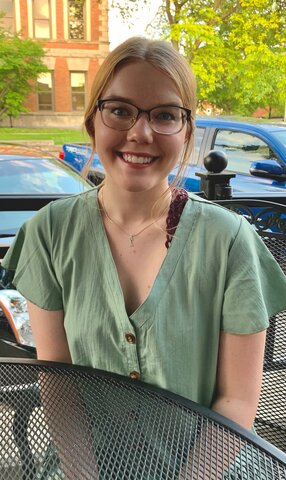 I'm Madeleine, a senior majoring in English with a minor in history. I knew that I wanted to study English in high school because I was very much fascinated by the symbolism and language in literature. The English Department at the University of Illinois has done a great job satisfying this curiosity in every one of my English classes; I love signing up for classes each semester because I know that I will be acquainted with new sets of ideas in every course. My professors have truly inspired me to push my learning to the next level so I will be pursuing a graduate degree in English literature after graduation, focusing on 18th and 19th century British literature and material culture. Outside of academics, I am the president of Books to Prisoners, a volunteer organization that sends donated reading materials to incarcerated people to improve literacy and education in the prison system. I also work as a fact-checker for the American Literary History journal which is edited by Professor Gordon Hutner of the English department. I am very grateful to my advisors and professors for guiding me through my undergraduate career and bringing so many new opportunities to me.
Title
Shontasia Henderson
Body
Image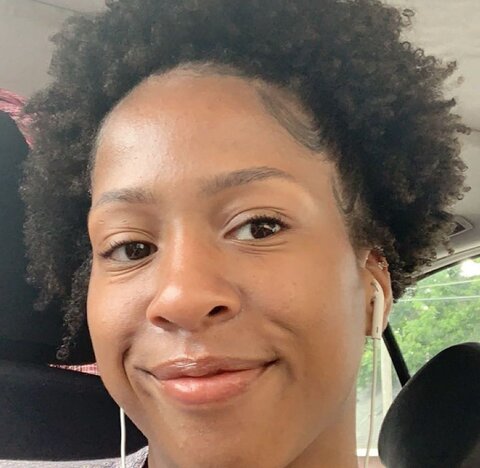 Hi, my name is Shontasia, and I am majoring in English and Psychology. English has been an integral part of my study and life. The ability to express oneself is an important skill when one is advocating for oneself. Being able to communicate my wants and needs properly has helped me win a scholarship from the YMCA to support me in an unpaid internship; it has also helped me get into my study abroad program to Peru, get an internship at an Immigration law firm, and gain research experience as a PSYCH 290 research assistant on campus. These are all opportunities that I would not have been able to take advantage of had it not been for my English major. I hope to become a child clinical psychologist; I love working with children and being able to dedicate the rest of my life to helping them in the most crucial part of their lives would be an honor. 
Body
Image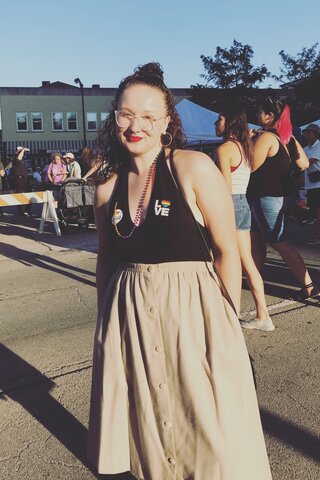 My name is Glo and I am an undergraduate majoring in English with a minor in Gender and Women's Studies. My interest in English as a major came first from my love for reading and writing. I have also always loved learning about other cultures and identities. I feel quite lucky to have access to others' cultures through their own voices in literature. Additionally, as I have gone farther into my degree, I've come to realize how valuable a degree such as English can be to so many career paths. After I graduate, I hope to take the time to gain more worldly experiences by teaching English abroad. Eventually, I do have dreams of going to law school to practice either civil rights or family law. Currently on campus, I'm involved in a few organizations. One of them is CU Books to Prisoners. I also volunteer as a museum educator at the Krannert Art Museum and as a Peer Mentor in the English Department. When I'm not doing stuff on campus, you can catch me in Champaign working at a local coffee shop.
Body
Image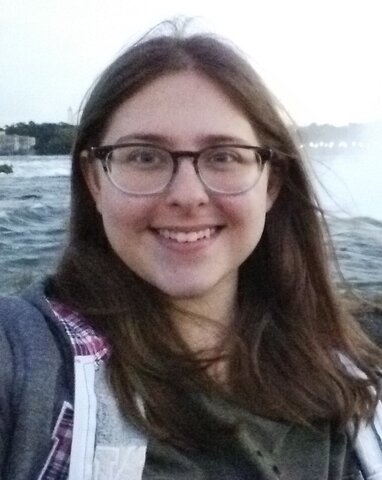 Hi, my name is Laura. I am double majoring in English and Molecular and Cellular Biology (MCB). A lifelong passion for reading and writing, and intense desire to understand other people's perspectives convinced me to major in English, while my yearning to learn how life operates at the cellular and molecular levels encouraged me to major in MCB. I view both subjects as science in their own way because they teach us to dissect and communicate given passages and processes regarding the human spirit and our very kinetic world. In short, English helps me answer the why of life, whereas MCB offers insights into the how.
I break down the boundaries between the humanities and sciences in every way I can. Science writing functions as a powerful venue for exploring the interdisciplinary topics I enjoy grappling with. Before I reach the point where I can do that full-time, I have many more labs to work in, books to read, and adventures to experience in graduate school/the real world.