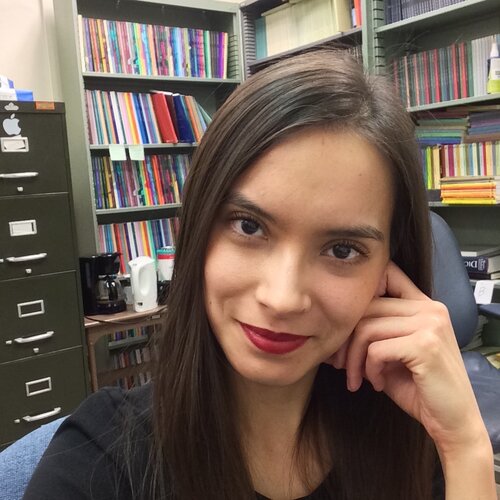 Office Hours
By appointment. Please email me for the Zoom link.
PhD Candidate, literary studies with graduate minor in Asian American Studies
Research Interests
Global Modernism, Magic & the Occult, Critical Theory, Asian American Studies, Critical Ethnic Studies, Digital Humanities, Intellectual History, the Literary Critic
Research Description
My dissertation, "Otherworldly Modernism: Magic, Mediums, and Coloniality," takes magic as a point to entry to analyze the production of global modernisms. Drawing on critical ethnic and decolonial studies I analyze how North Atlantic modernist authors, artists, and audiences looked outside the West to produce modernity and find meaning in it.
Education
MA University of Illinois at Urbana-Champaign
Grants
Gragg Barr Scholarship, UIUC, Fall 2022

LAS Fellowship, UIUC, Fall 2021–Spring 2022

Gragg Barr Scholarship, UIUC, Spring 2020

Nicholson Graduate Fellowship for Cornell School of Criticism and Theory, UIUC, Spring 2020, 

delayed until Summer 2021

Kirkpatrick Fellowship, UIUC, Fall 2015–Spring 2016
Awards and Honors
Ruth Schurman Brookens Graduate Award for the teaching of first year writing (Spring 2021)
Courses Taught
Instructor of Record
RHET 101: Principles of Writing
RHET 102: Principles of Research
RHET 105: Writing and Research
ENGL 109: Introduction to Fiction, Advanced Composition
ENGL 213: Global Modernist Literature and Culture
Teaching Assistant
AAS 100: Introduction to Asian American Studies
Additional Campus Affiliations
Department of Asian American Studies
Unit for Criticism and Interpretive Theory
Highlighted Publications
JOURNAL ARTICLES
WEBSITE ARTICLES