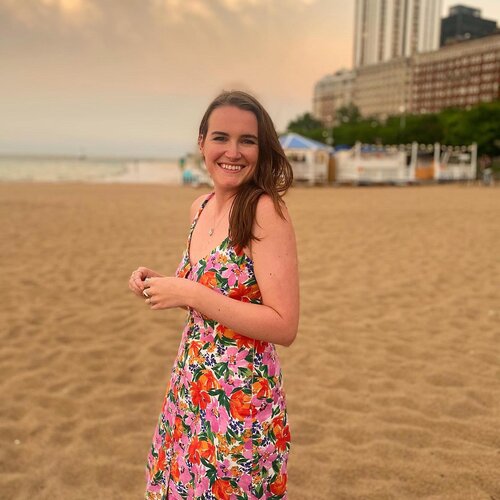 Contact Information
English Building Room 33
608 S. Wright St.
Urbana, IL, 61801
Office Hours
Spring 2023: Monday and Wednesday 4-5 PM
PhD Student, Literary Studies
Research Interests
Old English Literature, Old Norse Literature, Disability Studies, Masculinity Studies
Education
MA/MPhil in Viking and Medieval Norse Studies, University of Iceland & University of Oslo, 2020.
BA in English Literature, DePauw University, 2018.
Awards and Honors
Teachers Ranked as Excellent: Fall 2021, Spring 2022, Fall 2022
Courses Taught
RHET 105: Writing and Research - Instructor
ENGL 115: Intro to British Literature - Instructor 
ENGL 209: Early British Literature and Culture - Teaching Assistant
Additional Campus Affiliations
Program in Medieval Studies 
Highlighted Publications
'Disabled Masculinity: Njáll's beardlessness in the changing religious landscape of Medieval Iceland', Mirator 2/20 (2021), 21-37.