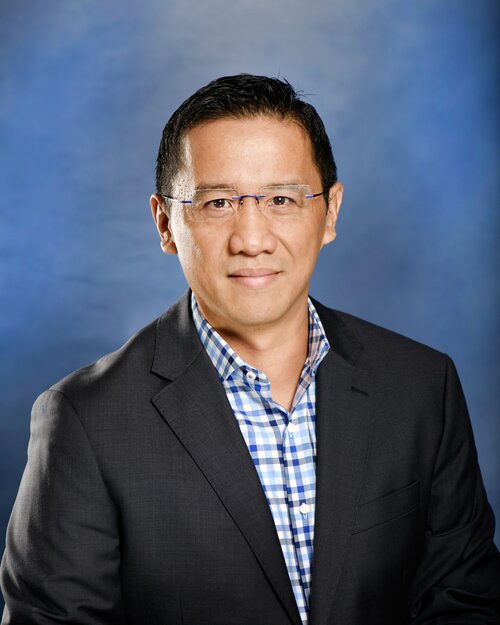 Contact Information
102-B English Building
608 S. Wright St.
Urbana, IL 61801
Biography
I am an award-winning scholar of minoritized cinemas—documentary, melodrama, independent, adult, avant-garde—in the US, the Philippines, and the Filipinx diaspora. Additionally, I have been engaged in research on the cultural, literary, and historical aspects of US imperialism, particularly with respect to the Philippines, the only former colony of the US.
I employ rigorous multi-archival research and draw on critical perspectives in cinema studies and cultural theory to offer trenchant revisions to the historiography of dominant cinemas as well as author pioneering accounts of neglected films. Recently, thanks to fellowships underwritten by the Andrew Mellon Foundation and the University of Illinois, I have obtained further training in the digital humanities and ethnography. This training has enabled me to create works of multi-modal scholarship (such as videographic criticism) and integrate ethnographic approaches into my research on film cultures.
My most recent book, Martial Law Melodrama: Lino Brocka's Cinema Politics (U of California Press, 2020), examines the inscription of politics in the films of the internationally renowned Filipino director, a frequently bankable maker of commercial films who also pioneered politically committed filmmaking and queer cinema in the Global South. Drawing extensively from archival material and research on melodrama, the book offers an eye-opening account of anti-authoritarian politics in commercial and independent cinema. It engages in a timely discussion of how films register and respond to authoritarian spells and fascist regimes, such as the ones currently seizing liberal democracies the world over. More broadly, the book offers an innovative and versatile model for interpreting politics in popular film.
My first book, Dream Factories of a Former Colony: American Fantasies, Philippine Cinema (U of Minnesota Press, 2010) illuminates the decolonial imaginary and anticolonial thought of Filipino movies, beginning in the immediate post-WWII/post-independence era but focusing on work from the 1970s to the early 2000s. Apart from positing Philippine cinema as an assemblage of decolonizing afterimages of Hollywood and US empire in the Philippines, the book also demonstrates how that cinema levels some of the most incisive and imaginative critiques of American geopolitical power to be found in world cinema. An unprecedented reconsideration of Philippine film history through the lens of anticolonial critique and postcolonial theory, Dream Factories won the 2012 grand prize in the cultural studies category from the Association for Asian American Studies.
I am currently working on two book manuscripts. The first is called Documentary and US Empire: A Decolonial History.  This study charts the intersecting histories of US documentary cinema and US empire, examining how public and private entities in the US devised or appropriated various forms of "nonfiction" filmmaking to serve the many ends of American colonial and neoimperial relations with the Philippines. Its objects of study include a wide range of films, from late 19th-century movies about the Philippine-American War to 21st-century cinema verité documentaries about the travails of Filipina émigrés recruited to teach in an American inner city. The product of over two decades of research at archives all over the US and in the Philippines, this book discusses many long-neglected and recently rediscovered films. It contributes to current scholarship on documentary cinema, the cultures of US imperialism, decolonial theory and praxis, the history of global anticommunism, and Asian American and Asian diaspora studies, among others. This is a thoroughly updated and reconceived study based upon "Cinema and the Spectacle of Colonialism," grand prize winner of the 2003 Dissertation Award from the Society of Cinema and Media Studies. It proposes a fresh and broadly applicable approach to the study of colonial and decolonial visuality.
My other manuscript-in-progress is provisionally titled Necessary Sexploitation: Queer Independent Cinema in the Philippines. Queer independent films from the Philippines have proliferated on domestic and international screens at a time when domestic commercial movies have been faltering. These mostly low-budget pictures sell out one-off screenings at gigantic venues and fill micro cinemas. They outsell many films playing at local and foreign film festivals despite often middling reviews. Due to their long-lived international popularity and bankability, Filipino queer movies have helped stabilize specialized transnational streaming platforms where they play alongside queer movies from all over the world. Though the moribund domestic commercial cinema of the Philippines has a long (if checkered) history of representing queerness, the scrappy independents have fashioned a vibrant, heterogeneous cinema, advancing rights-based identity politics, registering the dizzying changes wrought by hypercapitalism, neoliberalism, liberal multiculturalism, and—in the spirit of exploitation cinema—trying though not always succeeding to cash in on the enduring appeal of topical subjects and perverse sexual thrills. Perhaps most importantly, these films have been engaged in improvising what Stephanie Foote has described elsewhere as "vernacular sexologies" of queerness—parsing foreign influences and constantly reformulating local understandings of sexualities; doing so in a patriarchal, Christian-dominated, and in many ways still queerphobic country. This study dynamically blends ethnographic and interpretive methods to apprehend the multifarious projects that have been alternately known as queer cinema, gay-themed movies, LGBTQIA+ films, pink films, and others.
I have published widely cited and prize-winning essays on documentary film, adult cinema, and Philippine cinema in venues such as Film Comment, Cinema Journal, and Animation Journal. I penned the teleplay of an award-winning documentary on the Philippine National Hero José P. Rizal that was broadcast on Philippine television. I have also translated both classic and contemporary world drama (Euripides's The Trojan Women, Pedro Calderon dela Barca's Las Tres Justicias en Una, and Hanoch Levin's The Whore from Ohio) into Filipino for the Cultural Center of the Philippines (CCP). I won three Carlos Palanca Memorial Awards for Literature (Drama), a screenplay award from the Film Development Foundation of the Philippines, and a best experimental film prize from the CCP.
My essay "A Proletarian Inferno" appears in the Criterion Collection's DVD and Blu-ray editions of Brocka's Manila in the Claws of Light (1976) and, in Italian translation, in a box set of Martin Scorsese's World Cinema Project-funded restorations issued by the Cineteca di Bologna. My video essay and liner notes are featured in Blu-ray discs of Lino Brocka's Cain and Abel and Lupita Aquino's Once a Moth for the North American and Asian markets.
My research has helped locate the film elements that will be used in forthcoming restorations of Lino Brocka's Bona (1980) and Jaguar (1979). I have also done pro bono consultancy work on Philippine cinema for international firms seeking to release Filipino films on optical discs.
My most recent essays have been on Khavn's Balangiga: Howling Wilderness (in a book that received the 2023 best anthology award from the Society for Cinema and Media Studies), Gerard Damiano's Deep Throat, Celine Shimizu's The Celine Project, Peque Gallaga's Scorpio Nights, Philippine indie cinema, and Clint Eastwood's American Sniper.
Apart from the honors mentioned above, I am a two-time Fulbright scholar and the recipient of fellowships underwritten by the Asian Cultural Council, the Cultural Center of the Philippines, and the Andrew Mellon Foundation. Internal awards and fellowships from the University of Illinois include the Helen Corley Petit scholarship, the Conrad Humanities scholarship, the Study in a Second Discipline fellowship, the Humanities Research Institute faculty fellowship and writing prize, the Flora Hewlett fellowship, and most recently an Arnold O. Beckman award (2023) from the Campus Research Board.
Research Interests
Film/Visual Culture, Documentary Cinema, Postcolonial Criticism, Gender/Sexuality Studies, Asian American Studies, Philippine Studies
Education
Ph.D. in Radio/Television/Film, Northwestern University
M.A. in Radio/Television/Film (Film Production), Northwestern University
B.A. in Communication, Ateneo de Manila University
Awards and Honors
Fulbright Research Fellowship, January-May 2016
Winner of the 2012 Book Award in Cultural Studies from the Association for Asian American Studies
Asian Cultural Council Research Project Grant, 2001-2002
Dissertation Award (Grand Prize), Society for Cinema and Media Studies, 2003
Fulbright-Hays Fellowship, 1996-1999
Prize for Research in the Humanities, Illinois Program for Research in the Humanities, 2017
Courses Taught
Film/Visual Culture, Post-colonial, Theory & Criticism, Gender/Sexuality Studies
COURSES
Documentary Film and Video
American Documentary
Film Historiography,Cultures of US Imperialism
American Independent Cinema
Survey of International Cinema I
American Cinema Since 1950, Spike Lee, Martin Scorsese
Introduction to Film
Proseminar in the Teaching of Film
Additional Campus Affiliations
Professor, English
Professor, Asian American Studies
Professor, Gender and Women's Studies
Professor, Unit for Criticism and Interpretive Theory
Professor, Media and Cinema Studies
Professor, Center for East Asian and Pacific Studies
Highlighted Publications
Capino, J. B. (2020). Martial Law Melodrama: Lino Brocka's cinema politics. University of California Press.
Capino, J. B. (2010). Dream Factories of a Former Colony: American Fantasies, Philippine Cinema. University of Minnesota Press. https://www.jstor.org/stable/10.5749/j.ctttv4md
Recent Publications
Capino, J. B. (2023). Deep Throat (1972). In J. Wyatt, & W. D. Phillips (Eds.), Screening American Independent Film (pp. 158-166). (Screening Cinema). Routledge. https://doi.org/10.4324/9781003246930-18
Capino, J. B., & Labella, J. (2023). Moths vs. Empire: liner notes for the Blu-ray disc of Lupita Aquino-Kashiwahara's "Once a Moth". In Moths vs. Empire Kani Releasing, distributed by Vinegar Syndrome.
Capino, J. B. (2022). A Hallucinatory History of The Philippine-American War: Khavn's Balangiga: Howling Wilderness. In N. A. Kwon, T. Odagiri, & M. Baek (Eds.), Theorizing Colonial Cinemas: Reframing Production, Circulation, and Consumption of Film in Asia (pp. 214-241). (New Directions in National Cinemas). Indiana University Press. https://doi.org/10.2307/j.ctv22wtqq6.14
Capino, J. B. (Actor). (2022). Cain and Abel: An Appreciation [Video Essay]. Digital or Visual Products, Kani Releasing, distributed by Vinegar Syndrome.
Capino, J. B., Tadiar, N. (Ed.), Sanchez, M. J., & Manalansan IV, M. (2022). "Dossier on Martial Law," edited by Neferti Xina S. Tadiar. Social Text 149 3.4 (December 2021): 121-147. Co-authored with Mark John Sanchez, et al. Social Text, 149.3(4), 121.