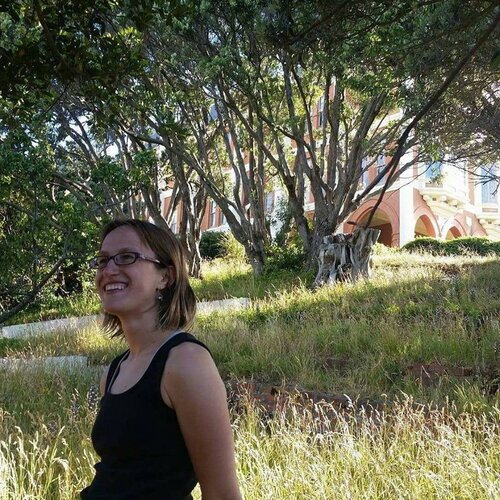 Office Hours
Fall 2019: By appointment
PhD student, Victorian Studies
Research Interests
Victorian Studies, Rhetoric, Indigenous Theory, Theory/Criticism, Science Fiction/Fantasy, Colonial/Postcolonial, Pedagogy
Education
MA English, Certificate Pacific Islands Studies, University of Hawai'i at Mānoa, 2019
BA English, University of Maryland, College Park, 2016
External Links
Recent Publications
Cheslow, Erin. Review of Hope at Sea: Possible Ecologies in Oceanic Literature. The Contemporary Pacific 31, no. 2 (Fall 2019): 583-586.
Conference Papers
"Returning Home: Oral Storytelling as a Transnational Aesthetic in the Industrial Novel." The Victorian Interdisciplinary Studies Association of the Western United States 2019 Conference, Victorian Stakes and Stakeholders, 7-10 November 2019, Courtyard by Marriott Seattle Downtown/Pioneer Square, Seattle, WA. Accepted Conference Presentation.
"Habit, Self-Efficacy, and Collaboration beyond the Classroom." Council of Writing Program Administrators 2019 Conference, More Seats at the Table: Radical Inclusion in Writing Programs, 21-28 July 2019, Baltimore Marriott Waterfront Hotel, Baltimore, MD. Accepted Conference Presentation.
"The Chow that Can Be Spoken I Not the True Chow: Relationality and Estrangement in the Animal Gaze." Science Fiction Research Association, 21-24 June 2019, Chaminade University, Honolulu, HI.
"Spirit Wisdom: Disrupting the Discourse of Difference in Haggard's When the World Shook." International Conference on the Fantastic in the Arts, 13-16 March 2019, Orlando Marriott Airport Lakeside, Orlando, FL.