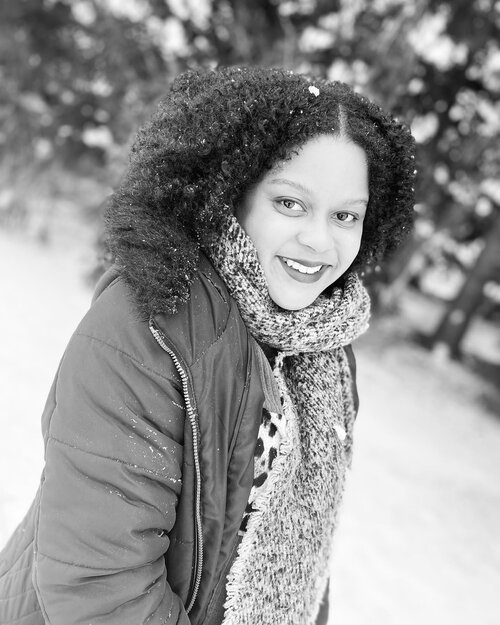 Contact Information
608 S. Wright St.
Urbana, IL 61801
Office Hours
Fall 2021 Tuesdays 1-2, Thursdays 11-12 and By Appointment
Graduate Teaching Assistant
Graduate Research Assistant
Biography
I am a native of Washington state, and eventually moved to Nashville, Tennessee to attend Fisk University, a small historically Black liberal arts institution. While at Fisk, I was presented with the opportunity to become a Mellon Mays Undergraduate Fellow and this program is what inspired me to now pursue the MA/PhD. 
Research Interests
African American Literature, African American Studies, Trauma Studies, 19th Century American Literature
My current research interests revolve around the function of the gothic in representations of enslavement. The representations that I am interested in investigating vary from slave narratives, neo-slave narratives and speculative fictions, graphic novels films, television shows. Specifically I want to discuss the gothic's ability to evoke emotion, in what Aida Levy-Hussen names as therapeutic reading, and how this engagement allows for reconciliation with the dark and traumatic past of American slavery.
Education
Master of Arts, English
University of Illinois Urbana-Champaign (2021)
Bachelor of Arts, English and Women and Gender Studies
Fisk University (2019)
Grants
SSRC Mellon Mays Graduate Studies Enhancement Grant 
Awards and Honors
Aspire Fellow at University of Illinois
Summer PreDoctoral Fellow at University of Illinois
Mellon Mays Fellow
Additional Campus Affiliations
Writing Consultant in the Writer's Workshop
Graduate Hourly in the DEI Unit, Graduate College