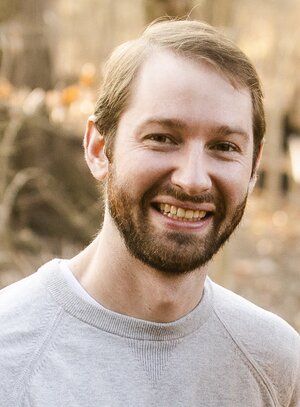 Brandon Jones works as a Consulting Services Manager at Clean Fuels Ohio, a nonprofit organization advocating for clean transportation technologies and alternatives to petroleum fuel throughout the state of Ohio. In this role, he is responsible for administering and delivering transportation fleet analysis and planning services for the adoption of alternative fuel vehicles among public and private fleets.
Prior to joining Clean Fuels Ohio, Brandon served in nonprofit development and renewable energy sales roles. He graduated with his PhD in Literary Studies in 2018. His research and teaching focused on the fields of environmental humanities and science fiction studies. His dissertation, supervised by Melissa Littlefield, examined the role of utopian storytelling in leveraging hopeful political imaginaries of the relationship between labor and the environment to advance late twentieth-century ecological movements in the US.
Brandon lives in Columbus with his wife, Rebecah, their daughter, Elodie, and their three cats.