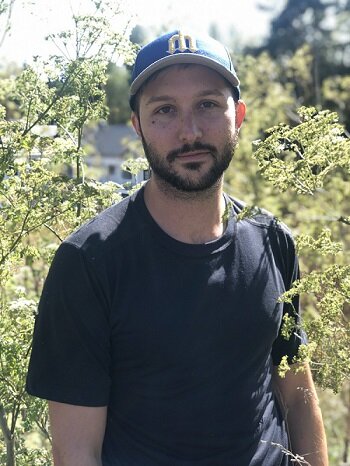 Contact Information
English Building, Room 240
Research Areas
MFA Candidate, Poetry
Associate Director of Rhetoric
Teaching Assistant
Biography
Weston Morrow is a poet, essayist, and former print journalist. He holds a Master of Arts degree in English Literature from Central Washington University and currently attends the MFA program at the University of Illinois Urbana-Champaign.
His recent poetry has appeared or is forthcoming in Meridian, The Journal, Lake Effect, Sundog Lit, Western Humanities Review, Diode Editions, and elsewhere.
His essays, criticism, and inanities have appeared or are forthcoming in Ninth Letter, Poetry Northwest, Blackbird, and McSweeney's Internet Tendency. He can be found on Twitter @WMorrow.
External Links
Highlighted Publications
"I Remember How It Was So Bright" - in The Journal (forthcoming fall 2022)
"Hereafter" - in Meridian
"Skying" - in Lake Effect
"The Lake," "Loons," "Portrait of My Father as the Pillars of Creation Photograph" - in Diode Editions ekphrastic anthology (forthcoming spring 2023)
"Gilmore Girls: A Year in the Life by Sophocles" in McSweeney's Internet Tendency
"Unbuild It Again" in Ninth Letter
"The Territory Is Also the Map" in Poetry Northwest
"The Sound" in Boudin at McNeese Review