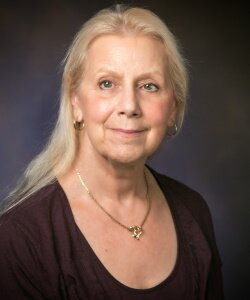 Contact Information
107B English Building
608 S Wright; M/C 718
Urbana, IL 61801
Research Interests
Film Studies, National Cinemas, Crime Fictions, Spectatorship, Genre Studies
Education
Ph.D. in Film Studies, University of Missouri
Courses Taught
American Cinema since 1950, The American Star System, The Films of Steven Spielberg, The Films of David Cronenberg and David Lynch, British Film 1955–1979, The Films of Oz: Australian Cinema, Film Style and Politics, Remade in America: International Films in Hollywood, Film Genre Theory, Countercultures in the Movies 1930s-1960s
selected publications
ESSAYS
Camargo, Sandy. "

"Mind the Gap: The Multi-Protagonist Film, Soap Opera, and the Emotive Blockbuster"

." 

M/C: A Journal of Media and Culture 

. 2002. 5 May 2002. <http://www.media-culture.org.au>.
REVIEWS
Camargo, Sandy. Rev. of 

Interstellar

Science Fiction Film and Television

 (2015):
Camargo, Sandy. Rev. of 

Review of The British Film Industry in the 1970s: Capital, Culture, Creativity. 

Historical Journal of Film, Radio, and Television 

34.1 (2014): 123–25.