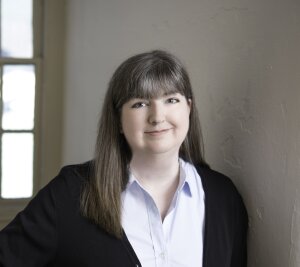 Research Areas
Interim Head, Philosophy
LAS Alumni Distinguished Professorial Scholar
Biography
Kelly Ritter is Professor of English and Writing Studies and Interim Head of the Philosophy Department. Previously at Illinois she served as Associate Dean for Curricula and Academic Policy in the College of Liberal Arts and Sciences (2017-2021), Interim Director of the Center for Writing Studies (2014-2015) and Director of the Undergraduate Rhetoric Program (2013-2017). She is past editor of College English, a flagship journal of the National Council of Teachers of English (2012-2017).
Education
Ph.D. in English, University of Illinois at Chicago (1997)
M.F.A. in English/Poetry, University of Iowa Writers' Workshop (1994)
B.A. in English and Communication Studies, University of Iowa (1991)
Courses Taught
English 593: Rhetoric Proseminar
English 582: Historiographies of Writing
English 583: Writing Program Administration
Additional Campus Affiliations
Interim Head, Philosophy
Professor, Philosophy

Highlighted Publications
Beyond Fitting In: Rethinking First-Generation Writing and Literacy Education. Kelly Ritter, Ed. Forthcoming from
Modern Language Association (MLA), Spring 2023.
Reframing the Subject: Postwar Instructional Film and Class-Conscious Literacies. Pittsburgh, PA: University
of Pittsburgh Press, 2015. 353 pp.  
To Know Her Own History: Writing at the Woman's College, 1943-1963. Pittsburgh, PA: University of
Pittsburgh Press, 2012. 256 pp. 
Who Owns School? Authority, Students, and Online Discourse. New Dimensions in Computers and
Composition Series. Cresskill, NJ: Hampton Press, 2010. 212 pp.
Before Shaughnessy: Basic Writing at Yale and Harvard, 1920-1960. CCCC Studies in Writing and Rhetoric
Series. Carbondale, IL: Southern Illinois University Press, 2009. 192 pp.
Recent Publications
Landmark Essays in Writing Program Administration. Kelly Ritter and Melissa Ianetta, Eds. New York:
Routledge, 2019. 356 pp. 
"Making (Collective) Memory Public: WPA Histories in Dialogue." WPA: Writing Program Administration
41.2 (2018): 35-64.
"With 'Increased Dignity and Importance': Re-Historicizing Charles Roberts and the Illinois Decision of 1955."
College Composition and Communication 69.3 (2018): 458-93.
"A Question of Mimetics: Graduate Student Writing Courses and the New 'Basic'." Economies of Writing:
Revaluations in Rhetoric and Composition. Bruce Horner, Susan Ryan, and Brice Nordquist, Eds. Logan, UT:
Utah State University Press, 2017. 112-30.
"Journal Editors in the Archives: Reportage as Microhistory." Microhistories of Composition. Bruce
McComiskey, Ed. Logan, UT: Utah State University Press, 2016. 90-115.