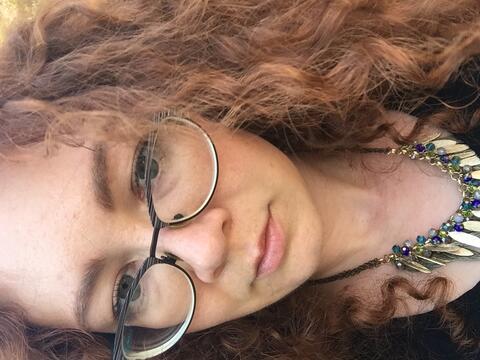 Contact Information
248 English Building
608 S Wright St
Urbana, IL 61801
PhD Candidate in English Literature
Reviewer, The Bulletin of the Center for Children's Books
Courses Taught
INSTRUCTOR OF RECORD
ENGL 103: Intro to Fiction (Global Folklore in Adaptation)
ENGL/CWL 119: Literature of Fantasy
GWS/ENGL 378: Fairy Tales and Gender Formation
RHET 101: Principles of Writing
RHET 105: Writing and Research
TEACHING ASSISTANT
ENGL 209: Early British Literature and Culture
CLCV 111/115: Classical Mythology
Highlighted Publications
JOURNAL ARTICLES
"Silent Speech: Narration, Gender and Intersubjectivity in Two Young Adult Novels." Children's Literature in Education 42.4 (2011): 276-88.
BOOK CHAPTERS
"Re-visioning Rosaline, or, Romeo and Juliet Are Dead." Adaptation in Young Adult Novels: Critically Engaging Past and Present. Edited by Dana Lawrence and Amy L. Montz. Bloomsbury Press. (Forthcoming)
WEBSITE ARTICLES
"Love well, if not wisely": Romeo and Juliet... and Benvolio and Rosaline." In the Glassy Margents. 1 Aug. 2016.