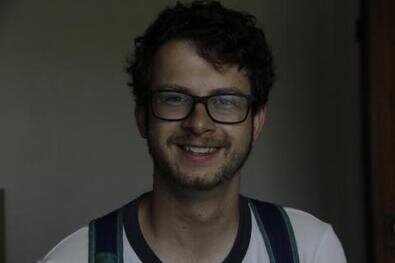 Research Areas
Education
M.F.A. in Fiction, University of Illinois at Urbana-Champaign, 2022.
B.A. in English Education, Colorado State University, 2015. 
Courses Taught
RHET 105 Rhetoric and Composition
CW 104 Intro to Fiction Workshop
CW 200 Reading for Writers
Highlighted Publications
"Phases," One Story, 2019
"A Survey of the Landscape," Ninth Letter, 2021
"There's Clowns in the Woods," Barrelhouse, 2021
"What We Look Like Together," CRAFT Literary, 2021
"Elizabeth Kaplan's Best Day Ever," Quarterly West, 2020.
"Monkey Men," The Rumpus, 2016
"Nonviolent Reporting in a Year of Uprisings and Upheaval," Denver Westword, 2020.
Recent Publications
"World of Khaki," The Diagram, forthcoming
"You Will Understand After Entering," The Potomac Review, forthcoming
"The Constellations of Your Bedroom," X-R-A-Y Literary Magazine, 2021
"Rebooting How I Met Your Mother for the 2020-2021 Network TV Season," No Contact, 2021
"Thunderstorm Facts," Hobart Pulp, 2020. 
"Invent Everything," Carve Magazine, 2020.